Are you ready for

FDIC Rule 370?
Institutions with over two million deposit accounts must comply with Rule 370 data requirements and build an insurance determination system.
Our Software
Introducing the only off-the-shelf Rule 370 compliance product on the market
Regulatory Compliance System-Rule 370
Data Manager produces a complete Dataset for the Engine
Use RCS 370 to manage your data workflow
Identify platform data deficiencies
Aggregate multiple platforms into a Dataset
Iteratively improve data quality
Insurance Engine runs our proprietary algorithms
Scalable architecture can process over 100M accounts in 24 hours
Produces insured and uninsured depositor amounts
Contains hundreds of rules for thousands of scenarios
Feeds this data into the Compliance Toolkit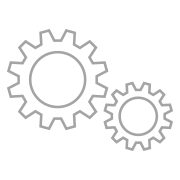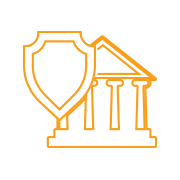 Compliance Toolkit ensures compliance
Spot Checker to internally audit results
Report Generator produces Rule 370 deliverables
Compliance Checklist to ensure nothing is missed
Trusted by the World's Leading Companies
"Our clients include the majority of the 38 affected institutions trying to comply with FDIC Part 370. While searching for a solution, I attended meetings with Fintria's SMEs at a top 10 bank and clearly saw why they were selected over two larger competitors. After reviewing the solution provided by Fintria, we determined that this partnership was in the best interest of our clients to help them navigate the complex regulation."

Senior Vice President, Publicis.Sapient
We Have You Covered
As the FDIC changes the regulation, we will update our system so you will always be in compliance. Maintenance patches and security updates are also included.
We Can Lend a Hand
Our experts can help reduce the risks, cost, and hours spent on manual components of FDIC Rule 370 compliance so you can focus on your business.
Compliance Advisory Services

Implementation Services
Provide software configuration and deployment expertise, facilitating seamless integration with existing network architectures
Optimize software performance to increase scalability and usability
Data Services
Assist with the enrichment of existing compliance data exports to support new regulatory requirements
Support the creation of data transformations to align in-house platform data domains with regulatory data requirements
Enhance data quality by identifying data gaps, performing data profiling and analysis, and improving establishment data management processes or programs
Operational Services
Alleviate the complexities of applying software security and functional patches with on-site support
Improve user familiarity with software functionality through on-site training
Support software operational issues associated with network architecture or infrastructure changes
Monitor and notify about changes to existing regulations
Perform a detailed impact analysis of changes to existing regulation on compliance processes
Compliance Assurance Services
Assist with answering auditor inquiries or requests for clarification
Provide detailed analysis of compliance gaps and areas with improvement opportunities
Support reporting needs to enable ease of identifying compliance issues
Build Vs Buy
We built one unified system for all affected institutions so you can get back to focusing on your business
Schedule a Demo or Free One-Hour Consultation With Our Rule 370 Experts
Our experts will answer all of your questions including:
• How to create a Rule 370 compliance plan with the given timeframe?
• How to get started assessing the state of your data (platform analysis, data quality gap analysis, etc.)?
• How to efficiently obtain third party data?
• Specific questions regarding building an internal system including questions around the FDIC's Functional Guide